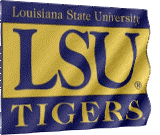 Bernard A. "Ben" Reed has been a journalist in south Louisiana for the past 30 years. He currently serves as the assistant state editor at The Advocate newspaper in Baton Rouge where he has worked since 1990. Ten of those years were spent as a sports copy editor.

He has also worked as managing editor at four Acadiana newspapers: The Jennings Daily News (1975-79), The Eunice News (1979-84), the Ville Platte Gazette (1984-85), and The Abbeville Meridional (1985-90).

Born and raised in Eunice, La., Ben is the son of Rosemary Bergeron and the late Curry Reed. He has been married to the former Clarese Soileau of Ville Platte for the past 33 years. They live in Baton Rouge and have three daughters, Lesley, 25, Allison, 23, and Kayla, 14.

Ben enlisted in the U.S. Marine Corps after his graduation from St. Edmund High School in Eunice in 1968. He trained with Platoon 2080 at the MCRD in San Diego before embarking for South Vietnam in March 1969. As an 0311 "grunt," he served with Kilo Co., Third Battalion, Ninth Marines of the 3rd Marine Division. He was wounded in June 1969 while on Operation Utah Mesa near Khe Sanh in the Da Krong Valley in Quang Tri Province.

Upon returning home in 1970, Ben enrolled at LSU and graduated from the LSU School of Journalism in 1973. He has since earned more than 30 writing and editing awards from the Louisiana Press Association.

He is an ardent LSU Fighting Tigers football fan.

"My Dying Breath" is his first novel and he is working on a second book entitled "Captured Hearts."